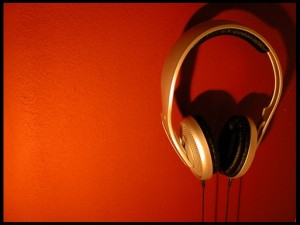 Hello All,
What we think about when we think about the Erotic Hypnosis and the alluring female hypnotist is a strange sort of cocktail of pop culture, and the occult.
Since we often find ourselves introduced to this fetish through our culture, and of course our means of cultural transmission be it movies/TV/books etc., it means our ideas of what hypnosis and the role of the female hypnotist are is inherited.
Assembled below are a list of podcast episodes that explore the history of hypnosis, sex magic, the femme fatal, and much much more.
(Spoiler Alert: There's always been a sexual component, if not implied then simply overt, in the history of hypnotism. Anton Mesmer is widely believed to have been kind of a scum bag.)
All of these Podcasts are also available on Itunes.
A brief and at times hilarious history of the early days of hypnosis.
He was Killed by Mesmerism
Stuff you Missed in History Class Podcast.
Sensual Dancing, Spying, and Financial Domination?
Mata Hari Sinister Salome?
Stuff you Missed in History Class Podcast.
The first Femme Fatal
Theda Bara: Hollywood's First Sex Symbol
You Must Remember This Podcast.
Charles Manson
-You might wonder what he's doing here, but Manson for our purposes serves as the cumulation of multiple cultural and historical components and theories of influence, seduction, and mind control.
Also, the entire 12 part series, of which I link to the first 2 episodes is an incredible listen that explored the breadth and width of his cultural impact.-
Episode 1: What We Talk About When We Talk About the Manson Murders,
Episode 2: How Manson Found His Family
You Must Remember This Podcast.
Now for some fun stuff from the Dead Author's Podcast
(The premise of the podcast is that Paul F. Tompkins plays H.G. Wells, who brings authors out of the past and into the present to conduct interviews with them about their work.)
L. Ron Hubbard
Episode 1: Ron.
Aleister Crowley
The guy who decided to spell magic with a "K".
That's all for now everyone, I'll make sure to share more as soon as I find more good stuff.
If you have any good reads or listens, please share them in the comments section below!
Anyway, if you have questions or ideas for future articles, of if you just want to reach out and say hello, feel free to drop me a line.
Also, if you appreciated this article, I've created a $1.00 tip goody. I was thinking about selling the articles themselves like I do free stories, but this seems easier for everyone in the long and short run.