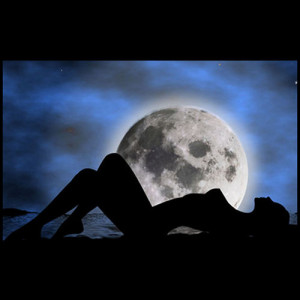 Stories for Sale:
You can buy my prose stories here and only here.
I'm selling them instead of giving them away because I want to make a dollar on them. I'm sure you understand the sentiment and I'd love it if you bought a couple.
You can find the full list of stories for sale available here.
If you aren't familiar with my work I write Femdom/Female Dominant Erotic Hypnosis and Mind Control stories that often include:
Hypnotits, hypnoboobs, hypnotic cleavage, titnosis, hypnoporn, hypno milfs, lesbian hypnosis, hypno-sex, and hypno-domination.
Buy Your Own Fantasies:
If you enjoy my writing and wish I would make something just for you, then you're in luck. You can pay me to write your story just for you.
Do you have a particular niche fetish? How about a scenario you've always imagined but couldn't put into words? There's any number of reasons why we can't put our fantasies to the page, but there's no reason why we can't still enjoy them.
My rates for custom stories are as follows, and with the following terms and conditions.
All story rights remain the property of the author:

First and foremost:
Story content is forbidden to change format and medium without the express consent of the author.
In short, if you buy a story, you cannot record it as an MP3, or a video, etc. without my permission. Attaining this permission includes you paying the script rates instead of the story rates.
Additionally, stories cannot be shared and posted publicly without my permission on a site by site basis and must include authorial credit to the writer.
Basically, I'm going to want credit for what I write, and if I write you something that goes against my brand, or would hurt my business, I don't want it to go out there into the world.
Prohibitive Content:
I do not write content that features other peoples' and other companies' intellectual properties, trademarked, or copyright protected content. I do not write fan fiction.
Additionally, I do not write content featuring real-life celebrities, or any illegal content, or depictions of incest, pedophilia, necrophilia, bestiality, rape, or anything else I deem offensive.
Rates:
Unfortunately writing is a time consuming endeavor and even though it can be easier to write a story than a fully formed script, it still takes a considerable amount of time and effort to create what you want.
I currently offer stories up to 3500 words for $150 a story.
If this seems expensive, remember that this is a custom job and I will be spending as long as it takes working on giving you exactly what you want. Story content, tone, and point of view, are all dependent on what you want.
I value your time and money as much as I value my own, so I'll make sure no one wastes either.
Requests vs. Commissions: If you have an idea or a request, if it's a general idea feel free to send it my way. It won't mean I'll write it, it won't mean it'll be just what you want, but you're welcome to pitch me ideas. That's a request.
Of course, if you want it to be something exactly, that's a commission.