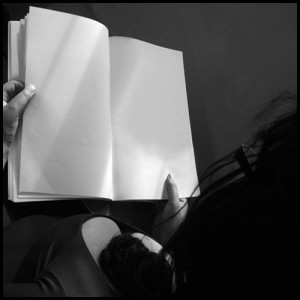 Thank you for your interest in my services.
I offer custom written scripts that provide structurally sound real hypnosis content and erotic material. If you want someone to write something that is hypnosis adjacent, or purely role-play you can probably find someone cheaper for the work you need.
Custom Script Pricing and Terms of Use: My rates are determined by word count and length, and with the estimated running time of a script as 10-15 minutes per thousand words, based on pacing of delivery and personalization/customization by the performer.
All commissioned scripts are exclusive content and all sales are final. Once you pay for the script, it is yours.
Don't need a full script? Click HERE for custom outlines.
Included in billing is a re-write of up to 20% of the content provided as needed. If a script requires more than 20% of its content to be re-written, additional charges will apply on a case by case basis. If the script length you desire is not listed below, it is because it is less than my minimum billable length. The word counts below provides a target for what you want, and once a price is quoted to you it will not be raised based on output. So, if you order a thousand words from me and I give you 1500 I'm not going to send you a bill for the difference.
*1000-1100 words: $100.
*2000-2100 words: $200
*Scripts of additional length are available upon request.
Content is priced by its mechanical difficult and requirements to provide an effective trance experience. If payment is tendered through sites with a processing fee or a % off the top, the cost of all services will be increased to reflect that cost. 
If you would like to commission a script please email me to discuss your length and content needs.
Orders are secured with a 50% down payment that places you in my queue. I take on 8 scripts per 10 days, with priority on a first come first serve basis. Delivery of scripts will occur within ten days of the order. Due to demand and ensuring space for new business, clients can reserve up to 2 places in my queue every ten days. You can, of course, book spots in advance. For rush orders and emergency orders please see below.
Rush Orders: If you require an immediate turn around, the best I can offer is 48 hours if and only if it will not cause me to miss deadlines for other clients. Rush orders cost an additional 25%.
A Note on Script Style, Voice Matching and Design: Every script I write, I write to be "good out of the box", in that you can read it, record it, and have everything you need for a single track file.
After writing several hundred scripts for many different clients, I've come to realize the best script I can offer you is one that has all of my strengths and technical abilities, and one that is built from the ground up to be easily customized by the performer to feel the most personal and in turn effective for the performer's brand and character.
I do not include sound design in my scripts as my imagination and my creativity doesn't lend itself well to sound design work and laying out multiple tracks. However, I also design my scripts from the ground up to have lines that can be isolated and used effectively as secondary tracks.
I also don't include a lot of pet-names in my scripts now, as that is one of the easiest ways for a performer to put their stamp on the product and have it feel the most organic and specific to the performer.
I think, and I hope this is helpful, that my scripts should be looked at like a movie script. You are the director and you are the actor, and there are things only you know and feel, things only you can really accomplish with what you want your product to be. So, I construct a product that will sound as much like you as possible and be as easily performed and built off of for you to make it feel the most like you it can be.
Click HERE for more information on voice matching.
Content Exclusions and Disclaimers: I do not offer therapeutic content and am not a mental health practitioner, the content I offer is for entertainment and recreational use only.
I do not and will not write content that features bestiality, incest, rape, pedophilia, necrophilia, and any other illegal/flagrantly offensive materials. I also reserve the right to reject your business if I disagree with your request on moral, practical, or technical grounds.
I only offer my services for professional content creators, and do not offer any male dominant themes or content.