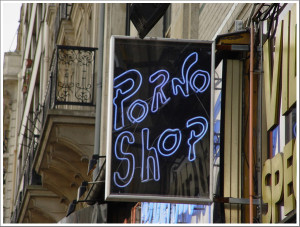 Why Hypno Themed Porn is Awesome
In my personal quest to try and influence the way we talk about the world of Erotic Hypnosis I've come to realize something very important.
HYPNO is now an amateur fetish porn term.
It's right there with MILF. JOI, CEI, etc. and that isn't just a good thing, it's a great thing.
It's like the difference between saying you like Science Fiction, or saying you like Sci—fi. By and large that difference doesn't really matter to the general public but for specific kinds of fans, that is a huge distinction.
(I'm that kind of hypnosis fan, it matters to me.)
I've talked in the past about being a Hypnosis Fetishist, or a hypist, and I've talked a lot about the differences between real hypnosis content and role-play content. If you haven't read that article –here- the difference basically comes down to this:
"Real hypnosis" is really about real hypnotists, and a real hypnotist is someone with the hypnotism skill set, as in by whatever means of learning they know how to hypnotize people in practiced and developed manner.
Everything else is role-play content, and some of it can be played so well by the performers that it can and does induce trance.
Then, some of it is just about getting off.
And that my friends is awesome.
(Well unless you bought something thinking it was going to hypnotize you in addition to giving you an erection, and instead you're so pissed about being taken advantage of by blatant lies etc. that you can't even get wood. No, that's "never" happened to me.)
You might think that as a die-hard fetishist that I would take offense to this kind of content or look down on it as a cheap way of cashing in on something that is near and dear to the hearts of like-minded people.
Well, that's sort of what it is, and I sort of do but these days is more of a "not really".
You see, porn in a strange thing.
It is a wholly practical form of performance entertainment that exists to satisfy or augment people's sexual fantasies.
Porn is a reflective medium, something that morphs and changes with the times, something that is culturally relevant and progressive, something that can be satire as much as it can be a purely carnal undertaking.
In short porn can be Art, that's art with a capital "A", because porn is a form of expression.
And honestly, let's not dress it up, even the most technically sound and real hypnosis fueled erotic hypnosis is still a type of porn.
I think we all know this inherently, but if we don't I'll make a point to write about that sometime soon too.
So why is the term HYPNO, or MESMERIZE if you got to Clips4sale.com, a good thing?
Because it's more content for people that like this stuff to get off too.
But wait, won't all these loosely themed HYPNO videos flood the market and devalue the real content both by price point and quality?
Yes, that's a very real concern for people like me, and it is a very real problem for people that sell MP3s that are designed to put you in a trance.
BUT…
But that's because we as a community don't know how to talk about the differences by and large, and because we're all so underserved in this market that we'll chase after anything we think will give us what we want.
Disambiguation is what we need, and we also need to recognize that people will always try to cash in on what other people want.
There's also the whole thing about how trance is a subjective state, not everyone responds well to the passive state of receiving hypnosis instead of real time participation with the hypnotist, and the fact so many of us want to get in good with our content providers that we greatly exaggerate their effectiveness etc. but all of that is for another time.
There are women, there are tons of women over at Clips4sale in the MESMERIZE category that are amateur porn performers, or pro dommes, or both, that make videos about the idea of the viewer being hypnotized.
Most of them do not claim to provide a real trance experience, and in my experience the ones who do have actually delivered on that promise.
The other women that sell their videos there operate under the assumption that every other porn viewer has, that what they are seeing is a fantasy.
The Larkin Loves and Tara Taintons of the world do not approach their video craft with the idea that they're an actual hypnotist, just like an mcstory or a hypno-pic isn't designed to put you in an actual trance.
This is, after all, because they are selling you a fantasy.
Don't get me wrong, there's also stuff out there that is clearly marketed to try and fool you into thinking you're getting the real deal when you're really just getting a sexy stripper with a corny crystal on a chain talking about you paying their rent, but guess what, that's still all the superficial hotness of the findom fetish without the actual findom part… you know past the fact you paid for it.
So, it's still exactly what it presents itself as: FANTASY.
And maybe that's the disconnect we run into so often in our community.
By and large when we buy an mp3 we buy it so we can be hypnotized. We expect that hypnosis will occur, but we also know that aside from the act of entering trance that the rest is a fantasy.
Well, it's a fantasy that hypnosis can bring to life depending on the nature of the content.
Further, it can be a tool that enhances and employs other fetish content such as BDSM, Findom, etc.
So, it is a fantasy that contains a reality that enhances and realizes to some degree other fantasies, meaning that it is both and neither all at once.
This is part of why our relationships with our content providers can and at times do become so emotionally complicated for us.
This is also why we have a critical disconnect when it comes to pure fantasy/role-play content providers.
How do you know what you're buying isn't supposed to put you in a trance when it seems like that is the cornerstone of the scene?
Because you have to recognize that is the view from inside the scene, one that is no longer limited to just the Hypists and the Submissives that enjoy what hypnosis can do. But, I've already talked about this at length. At least I think I have.
So, if you make porn and you see a new kind of theme for porn, you come in and you make your product with the theme you're exploring, and that's what you see with Niteflirt, Clips4sale, Kinkbomb, etc.
Of course, you can find hypnodommes and dommes that practice hypnosis on all of those sites and places like them, so that doesn't help sort out the differences either.
But now we're just going in circles, so instead of further exploring the scene's need for disambiguation, let's look at why exactly this kind of content can be a good thing.
Time/Desire:
Sometimes you just want to get off. These videos are usually 10 minutes or so, maybe up to 20 or more depending.
Regardless, if you don't have the time to really go into trance but you've got the itch and this is your thing, then an adult performing and talking about the kinds of things you enjoy while showing off her lady parts is kind of a win for you.
No, it isn't the real thing, but it does the basic job of porn while utilizing the language that makes up the cornerstones of what you like in the fetish.
The Story Come to Life:
This is the kind of content that most closely captures and resembles the stories and manips out there in our scene. If you want to see an mcstory come to life, there may be a video that comes pretty close to it, after all, that's what they're there to be.
Crossover:
Everyone starts somewhere right?
There have been more than a few women in our scene that have started in broader adult content and moved into hypnosis not as a gimmick but as a key part of their business. For anyone to be successful it depends on us, what we're willing to buy, and who we're willing to get behind.
Also, this is very much the world of adult content. It has those complex relationships, those blurred lines about reality and fantasy, and any number of other strange situations you only run into in this world of work.
How many hypnotists that might enjoy the idea of hypnotizing you for sexual pleasure have the skillset to survive this world?
We've seen some people that have tried and succeeded, but we've seen more that have tried and failed.
Retail Space/Availability:
Places like Niteflirt et al provide an easy way for someone to sell their adult content wares, especially when terms like Erotic Hypnosis are giant red flags for credit card processors.
Having been at ground zero of the processor ban and having seen people lose too much money because of fraudulent processors that came into to take the place of the ones that banned support for erotic hypnosis I know that these sites, though draconian in their rates (30% give or take) still allowed people to sell their goods while finding new retail avenues.
But what does this have to do with anything?
A company like Niteflirt will defend you if you make them money. Clips4sale just changed their category name requirement to ensure people could still sell their wares through them.
HYPNO porn is more mainstream than real hypnosis, in part because there are probably more people that like the idea of a stripper brainwashing them than the actuality of listening to a hypnosis mp3.
Now, let's take a look at how these things can play out based on my own personal tastes, some of my own observations, and some of the conversations I've had with friends in the scene:
The following examples are from people whose work I have enjoyed.
As I also make a living selling scripts I want to be clear that NO ONE MENTIONED BELOW has employed or consulted with me.
It would be a glaring conflict of interest for the purpose of this blog to utilize that kind of marketing.
(Further disclaimer, please don't get offended by anything you think I'm saying or implying about anyone's abilities or talents, this stuff is subjective, and everything below is supposed to be complimentary, and not even backhanded. I try to talk about the good things I have seen.)
So, since she is an ambitious and hard working pro domme Alexandra Snow gets exposed to the hypnosis fetish, and eventually starts to make content that is designed to put you into trance. Now you get to be hypnotized by an accomplished pro domme.
So, since she makes weird nerdy fetish videos in the first place, it only makes sense that Lovely Lilith makes some campy fantasy hypnosis videos. She is a charismatic performer who is defiantly a lot of hypnofetishist's type, and they get to see her make the kind of content they would enjoy, and also see her naked.
So, Madam Violet comes on to the scene and starts to make MP3s. Then, she starts to make videos with nudity. Now, all the people that liked her MP3s can watch videos of her too. It's a pretty clear win for them.
So, again,  there's a lot of trash out there, and there's a lot of people that want your money, that just means Erotic Hypnosis has caught up with the rest of the world, or the rest of the world has ruined the Garden of Eden that never existed in this scene in the first place.
But, since Clips4sale allows MESMERIZE because those videos sell, Queen Cleopatra has a place to sell her videos (which are real hypnosis), and if you like her videos you may like her live sessions (those are on my hypno bucket list) too. You wouldn't know about her, maybe, unless that major retail site carried her.
And, you can also see the evolution of Lilly, who stars in Total Mental Domination's videos, progress through her breast enhancement journey and visual style changes as she coos to you about falling under her spell.
Now that that's all out there it I had a final thought on the matter it would be this:
I guess what I'm saying at the end of the day is that in practice everything is a bit of a mixed bag, but for all the things you could take issue with about this expanded market, there's probably more good than bad in the big picture.
Remember, things change, scenes evolve, and you can either be mad about it or you cna change with the times and evolve yourself.
The adult industry is a hard and difficult world, and even just buying content still means oyu brush against it.
Good luck with your purchases, good luck with your quests to find what you desire, now that things have gotten so much bigger you may be surprised at how much easier it can be.
Feel free to share your thoughts below our reach out via the Contact page.
Anyway, if you have questions or ideas for future articles, of if you just want to reach out and say hello, feel free to drop me a line.
Also, if you appreciated this article, I've created a $1.00 tip goody. I was thinking about selling the articles themselves like I do free stories, but this seems easier for everyone in the long and short run.