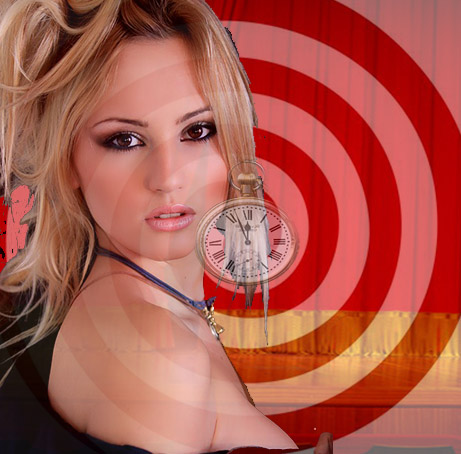 I'm making a resource list of female hypnotists that are on YouTube, separate lists for vanilla/therapeutic, and pervy, and I know some people might wonder why? Not why is this list being made, after all this is a Femdom Hypnosis site, but if you don't come from the Femdom Hypnosis scene, then you might wonder what's the big deal?
(Aside from female voices bein the minority voice in YouTube hypnosis content…)
There is, and this is coming from an outsider's look in, a big difference between the culture, and makeup of the Femdom erotic hypnosis world, and for lack of a better term, the casual or mainstream erotic hypnosis world.
The reason I'm using the word casual has nothing, and I repeat NOTHING to do with the intensity, efficiency, or capacities of the non-Femdom exclusive side of things, it's that the Femdom scene is largely, dramatically so, a pro-domme/pay for play scene, and there's a reason for that.
Most of the people that are into Femdom Hypnosis are white, straight, middle class (middle class adjacent) cis men.
Yes, there is a large contingent that is interested in sissy/forced-bi/forced gay/forced feminization content, but many of those people identify as their assigned gender, and many of them identify as straight.
This is, point blank, the market and fan base that exists:
Cis Hetero White Men.
(See Also: Me)
And like all things, a big part of this has to do with the history of capitalism, which informs who has historically had money, which informs who historically entertainment has been made for and targeted to, which in our case includes who this fetish content was exposed to as a core concept via mass media wherein, barring an overwhelming minority, the premise of sexy mind control originated.
In short, dudes like me, who make and impose culture, also have the money to consume the culture they make, and in turn forecast and then consume Femdom Hypno Porn, because that's the kind of sexy mind control we like.
It's a closed loop.
What I have noticed however, is that the casual scene is much more diverse in terms of sexual orientation and gender identity.
Which, duh, makes sense, because it isn't a bunch of people wanting women to hypnotize them.
In the Femdom scene, it's a feature that hypnosis is tied to gender, explicitly cis gendered women, and that part f what makes it sexy is that a woman is doing it to you. This isn't a projection on my part, this is sourced by two decades of being a part of this scene, with nearly half of that time being a lurker who was paying a lot of attention.
Compared to the people I've talked to and know in casual hypno kink, where there is much more play that is not for pay, and is not explicitly gendered, hypnosis as a discrete experience, while still being obviously erotic, is not as foundationally sexualized because it is not dependent on hetero-normative  structures and implications of sexuality.
In other words, if you are explicitly into Femdom Hypnosis, being hypnotized is an  explicitly sexually e experience, and being hypnotized by someone that is not a cis woman, or is not a biologically female presenting person, it becomes a highly sexual homoerotic act, even if the presentation and purpose of that hypnosis is in no way sexual.
Now some of you may be saying/thinking, "well, that's just society imposing its violent homophobia", and while that may be true, lots of people are way more straight than they are gay on the old Kinsey scale, and being a boring ass hetero (like myself) doesn't preclude you from participating in, or not participating in erotic/intimate/sexual acts that you are or are not comfortable with.
In the past this has caused issues in the Femdom scene with women who are not biologically presenting (I really hope I'm using the right terms here), and men who are explicitly sexually attracted to cis women. There is nothing wrong with either of those things. Being and having a cis-hetero-normative sexual identity is not prejudicial or homophobic, it is preference, and people's sexual preferences are of shared equal value.
However, given the long history of the cis-hetero-normative preference in societal practice, it has led to a lot of transphobia and/or transphobic confrontations in shared and public spaces.
This is because, while cis hetero preferences aren't inherently transphobic, or homophobic, society sure as fuck is, and wouldn't you know, cis-hetero men (again, people like me) make up the vast majority of the bigoted part of our bigoted society.
But, just because someone is a person like me, it doesn't mean that they're transphobic or homophobic (we're not having the default privilege equals passive and/or systemic bigotry conversation), it means that they, see also: me, are actively sexually attracted to cis women (see also: and biologically presenting female people).
This is why hetero cis male Femdom Hypnosis fetishists don't want to get hypnotized by men et al.and why I'm making a resource list of hypnotists on YouTube that are cis female, and/or biologically female presenting people.
(Yes, it sounds like me saying "cause when men do it, it's gay", but what I'm saying is, "when your brain is wired to make this non-sexual experience a sexual one, then it becomes something you only want to engage in with groups of people you are broadly sexually attracted to)
Hypnosis, Hypnotherapy and otherwise Vanilla Hypnosis YouTube Content
Femdom Erotic Hypnosis YouTube Content
There are other facets of this conversation, like the nature of consent and gender identity, and how they intertwine and what that means, as well as all of the other personal psychological components of being a fetishist, especially when it's this fetish, and I'm either not qualified to talk about with the respect and background they require, or I've already talked about them a million times in my other blogs.
So we're going to end it here for now. Please leave a comment with questions, corrections, and takes. Also know that I do my best to be a positive and engaged ally, and this blog was written from a place of respect, and not to promote any judgment or exclusion.