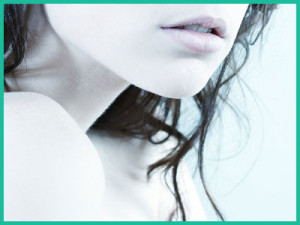 While I am still offering consultation services, I want to make clear what I know, what will actually charge you for, and what I will gladly share with you for free;
What I Know:
I know a lot about hypnosis, hypnosis fetishists, sales, and customer management. I know a bit about the life of being a domme, and while most of the challenges that a domme faces in this world are things I can never experience first hand, I understand conceptually (and empathize with) what these issues are.
What I Will Charge You For:
I will only charge you for actual work that I do. That means creating plans, documents, and/or doing research that is beyond the scope of what I know off the top of my head. I am not interested in monetizing and hyping up the inherited knowledge I've received from people that have helped me, or that is essentially widely available if you have any friendly connections in this business.
What I Will Share For Free:
I will gladly answer any questions you ask me to the best of my ability, especially if someone answered that question for me. I will offer up ways to brainstorm scripts, ways to focus your interests, and any number of perspectives on how and why this business operates the way it does. If I don't actually have to 'do' anything past tying an answer to you, or having a conversation, I won't charge you for it.
Plenty of women in this scene have shown the exact same curtesy and kindness to me, and it would not be right to profit off their experience, and their labor in collecting this base of knowledge that has been passed on to me out of friendship and community.
If any of the following text contradicts the above, go with what I say up top, and if you have any questions, please contact me and let me know.
Why do you need Business and Character Development/Consultation?
The world of Erotic Hypnosis is its own special and specialized community. Its customers have their own specialized wants and needs that are tied directly to the nature of hypnosis and its cultural representation and history in the media.
It can be a very lucrative market if you can find the best ways to sell your product and your personality, or you can become just another name that's lost in the shuffle.
In this fetish scene, your character is your business.
My goal, in offering consultation services, is to help you make the most money possible by helping you determine what you want and what you need to get it.
My goal isn't to help you run your business, my goal is to ensure you have everything you need to run your own business in the most profitable and most informed way possible.
Consultation includes in depth exploration of:
What do you offer and why?
Who is your character/how do you present yourself, and why does this matter so much?
What are the business and marketing strategies that play to your strengths?
All of this,  as well as many more aspects of developing and promoting your business!
Consultations can be conducted over the phone, Skype, or by email.
I charge $30 per half hour of billable labor, with a minimum of one half hour required.
Billable labor includes phone/Skype conversations, email correspondence, research, and marketing/advertising strategies and development.
Marketing and advertising can also include: blog writing, product descriptions and copy writing, as well as forum posts, and tweets etc, all of which are billed by the half hour and not by the product.
I will always make sure I provide you with fair invoices and the highest quality results.
If you pay me for half an hour of email conversation, or anything for that matter, I'll make sure you always get your money's worth.
Disclaimer:
While I may be an expert in the scene, and while I may have a fair amount of business and sales experience, I can only do my best to help you be successful.
I'm not a wizard, you can't give me $30 to talk to me for half an hour, then start making money hand over fist.
Most of what I am likely going to tell you, and I'll tell you this for free because I don't want to waste your time or money is, work hard and work smart.
I can't help you with hard, but I can help you with smart.
To set up a Consultation and/or explore what I have to offer, email me.